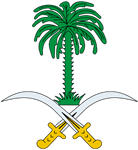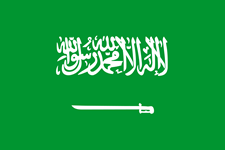 Denmark - Approved Hajj Travel Agents
Here are listed travel agents in this country currently approved by the Ministry of Hajj to apply for Hajj visas.
Because changes to the approval list can take time to come through the system, it is always advisable to check the credentials of the travel agent with your Saudi Arabian Embassy.
Haq Allah Hajj e Umrah Services, Taastrup Hovedgade 112, 2630 Taastrup Tel: 004543522341
AMA Travel, Griffenfeldsgade 38, 2200 Københaven Tel: 004535371996
Hajj Foundation Denmark, Frederiksborgvej 37, 2400, Københaven NV Tel: 004538886466
Shah Travel, Gasværksvej 19B, 1656, Københaven V Tel: 004533229698
Alandalus Rejser, Veste Farimagsgade 3, 1606 Københav V Tel: 004532553937
Redsea Travel Agency, Griffenfeldsgade 22, 2200 Tel: 004528375544
Safar Rejser, Vester Farimas Gael 1-2 SAL Tel: 004524238865
Pilgrim Organisation in Danmark, Waldemarsgade 17 Tel: 004538111830
Sahara Travel AIS, Vester Farimagsgade 6, 1606 København Tel: 004533159394
M.E.A. Travel, Vodroffs Tværgade 5B, 6., 1909 Frederiksberg C Tel: 004532521292
Travel House, Vester Farimagsgade 6, 1. sal, CHUS (Dør) 1031, 1606 København V Tel: 004532553937
New Travel Exshnja, Norrebed 203 St Tel: 004535828344
If you have completed Hajj please take a moment to complete our survey.