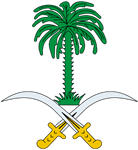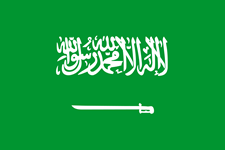 Italy - Approved Hajj Travel Agents
Here are listed travel agents in this country currently approved by the Ministry of Hajj to apply for Hajj visas.
Because changes to the approval list can take time to come through the system, it is always advisable to check the credentials of the travel agent with your Saudi Arabian Embassy.
Tour Magazine by Almanacco Viaggi s.r.l., Via Appia Nuova 553 a/b, 00179 ROMA Tel: 0039067880486
Bengodi Viaggi, Via Gino Capponi 84, 00179 ROMA Tel: 00390678850181
Giulietta & Romeo Holidays, Via Muro Padri,1/C, 37129 Verona (VR), Italy Tel: 0039045990299
Mardis International, Largo delle Sette Chiese, 10, 00145 Rome, RM, Italy Tel: 00390643599048
Association Masjid Assunna Tel: 003905430495
Istituto Culturale Islamico di Milano, Viale Jenner, 50, 20159 Milano Tel: 00390266802999
Assalama Viaggi, Via Calepio 52, 25031 Capriolo Tel: 00390307364188
Palma Aquarius Tours, Piazza Sant'Agostino, 2, 20123 Milano Tel: 0039028378438
Associazione Islamica di Firenze, Via Tagliamento 3/A, 50126 Firenze-Santa-Maria-Novella, Italia Tel: 00390556530331
Manara Viaggi, Viale Piave 14/b, 25123 BRESCIA Tel: 00390303367962
Gu-Gu Tours, Corso Buenos Aires, 5, 20124 Milano Tel: 00390229514600
Rodis Tour, Via Le Edoardo Jenner, 49, 20159 Milano MI Tel: 00390266823323
Associazione di Cultura Coranica, Via Pietro Megoli 4, Roma, Italia Tel: 00393398956705
San Marino Travel Tel: 00393337418634
If you have completed Hajj please take a moment to complete our survey.