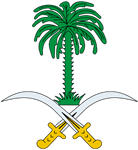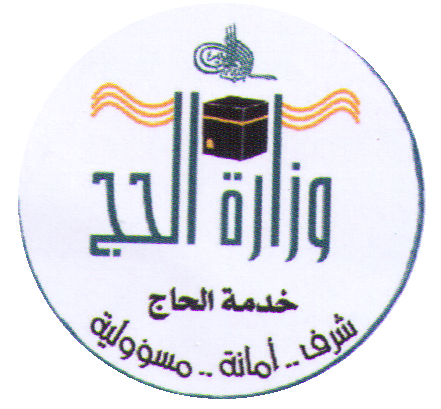 Appearance Is the Most Important External Influence We Have
Highly successful people not only rely on their physical appearance to exert their influence, but they also utilize it as another aspect of their expertise and professionalism. Of course, we all know the adage that says it doesn't matter what you wear as long as you are comfortable. However, the stark truth is that people who look attractive often tend to be more successful. Professionally groomed men and women appear more trustworthy compared to people whose appearance implies shabbiness. For example, think about going to a job interview for a moment. What do you want to project? You might believe that due to the nature of the job, you do not need to look thoroughly professional and that you can present yourself in clothes that make you feel comfortable and appearance that makes you feel natural.
The image you project
But, the only image you will project that way is not that you want the job and can contribute to the company – you are only projecting that you desperately need the job. You show inexperience; you indicate that you do not have any external influence and that even if you did, you would not know how to use it. Because of that, appearance is highly important if you want to be successful in any field – even if you are an artist, a painter, or a musician. In that manner, below you will find ways which you can enhance your appearance with the intent to become successful, increase your influence and utilize every opportunity you have to get ahead.
It's not just about clothes
That's right – clothes are a powerful tool you can use to enhance your physical appearance, and we will get to them later – but it all begins with your face and hair, and for men, facial hair as well. It is not surprising that sophisticated beards that can be very long have made a comeback, which makes Arab men the most fashionable people today. But, you might grow a beard, but you also need to take care of it with beard balm and oils, otherwise you are not going to look fashionable, you will only look unkempt and disheveled.
But, your overall appearance is important too. That's the reason why women like to use makeup and go to great lengths to avoid having bags under their eyes. You do not want to look haggard, tired, and overwhelmed.
Clothing – look to others and amplify the effect
If you are unsure of how to enhance your style when it comes to the clothes you wear at work or other professional functions, take a look at other successful men and women in your field. Note down all the differences between your clothing and theirs. It is not necessary for you to imitate them, not exactly. What you need to do is add your personal spin to looking professional. Do not hold back, and feel free to be a little daring. If everyone in the office is sporting marvelous blue ties, try for a navy or red color to appear bolder. When it comes to making a striking first impression, black is always a safe bet, while blue makes you look trustworthy. Green can also have a positive effect.
However, avoid shirts or dresses in strong colors – red, orange, yellow, etc., because while they will make you leave a lasting impression, it does not necessarily mean that the impression would be a positive one. Stick to your observations with minor signs of boldness to project your ambition and desire to succeed.
Hair, nails, and shoes
Well, you would not pair a tailored suit with a pair of sneakers, would you? If you would, then you need to objectively look at the image you are projecting to others and decide whether that's what you want. When it comes to shoes, women often wish to go all out and get stiletto pumps for the office, despite how uncomfortable they might be. However, they should go for lower heels, and avoid open toes – it's just a show of bad taste. Men should sport stylish, well-polished shoes that scream professionalism.
If you think that no one would notice your manicure, you are wrong. Even men need a proper manicure to look perfect and achieve maximum external influence. There is no need for anything fancy, all that's needed is a natural, well-kept look. Women's best choice is a French manicure, subtle but very powerful because it projects an image of effortless elegance.
Long hair or short hair – it does not matter, as long as it is well kept. Older businessmen often make sure that no gray hairs are showing on their heads, and even go out of their way to make sure that the bald patch is not showing, although being bald can also be a powerful image that will help increase professional influence and expertise. Long hair, on the other hand, should always be neatly tied back, kept away from the face, and if you are dying your hair, make sure that the roots are never showing.
Charisma, behavior, and confidence
You might think that it's not physical appearance that helps people be successful. You might think that you need charisma, excellent communication skills and confidence to be successful and influential, and that none of that has anything to with personal appearance. Moreover, you might think that if you need to dress up, you would not feel natural anymore and that your communication skills and confidence would take a dive as a result. That is true. In the beginning, you might feel like you are playing dress up and not be able actually to show yourself in the best possible light.
But, once you get used to dressing up better and grooming to impress, your confidence will get a boost. As a result, your natural charisma will be enhanced, and you will speak more confidently, and ultimately, expressing yourself better will lead to a better representation of your actual professional skills. Everyone who will talk to you, interact with you in any way, will leave with a favorable opinion of you. With each interaction, that view will get even better – which ultimately will increase your external influence, until you start projecting that influence at first glance. Our physical appearance can be a hindrance in life, especially if you are running in circles where professionalism is expected. As such, you should always spend more time in the morning to prepare, so that you always look your best.