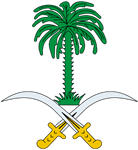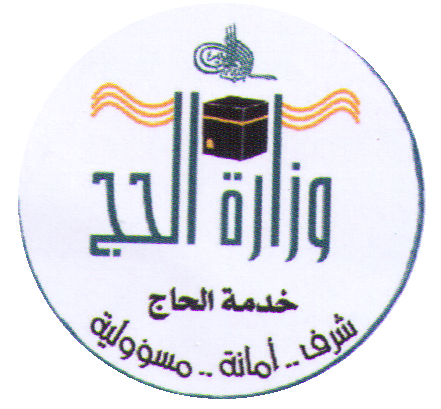 Going to Arafat from Mina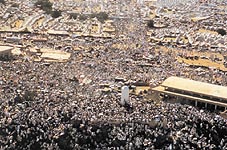 Arafat
9th of Dhu'l-Hijjah: This is the Day of Arafat. You will be in Arafat from after dawn until after sunset on 9th Dhu'l-Hijjah.
After performing the dawn (Fajr) prayer at Mina, leave for Arafat on the morning of the 9th of Dhu'l-Hijjah.
When you reach Arafat, you may stay anywhere in Arafat, except in 'Batn Oranah, the valley immediately after the Namirah Mosque in the direction of Qibla. Devote as much of your time as possible to prayer. Repent your sins, and seek the forgiveness of Allah.
At the Namirah Mosque listen to the Arafat day sermon.
From after noon onwards, perform Wuquf at Arafah. This is the most holy of times when you stand alone with Allah. Go outside your tent, and face towards the Qibla in the Holy City of Makkah, raise your hands and pray to Allah, pray as you wish, pray in your own language, pray for the forgiveness of sins, pray with all your heart.
When the sun has set, leave Arafat for Muzdalifah.